Introducing
Diamond Shapes
A diamond's shape refers to the way the stone has been cut and is one of its most striking features. Although the classic round shape of a brilliant-cut diamond is still the most popular shape today, more recent shapes are also gaining popularity. Here we give you an overview of the most common and popular diamond cuts.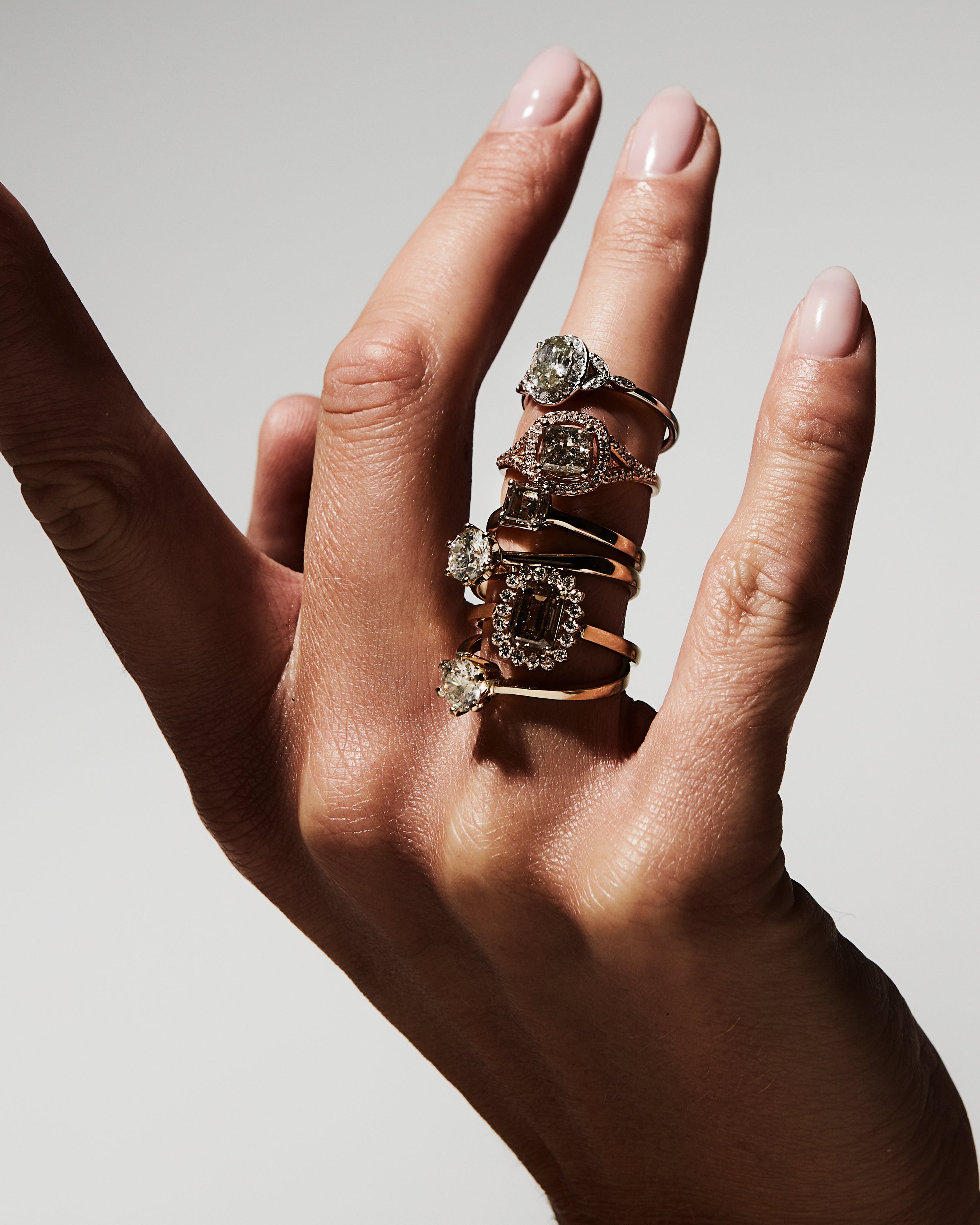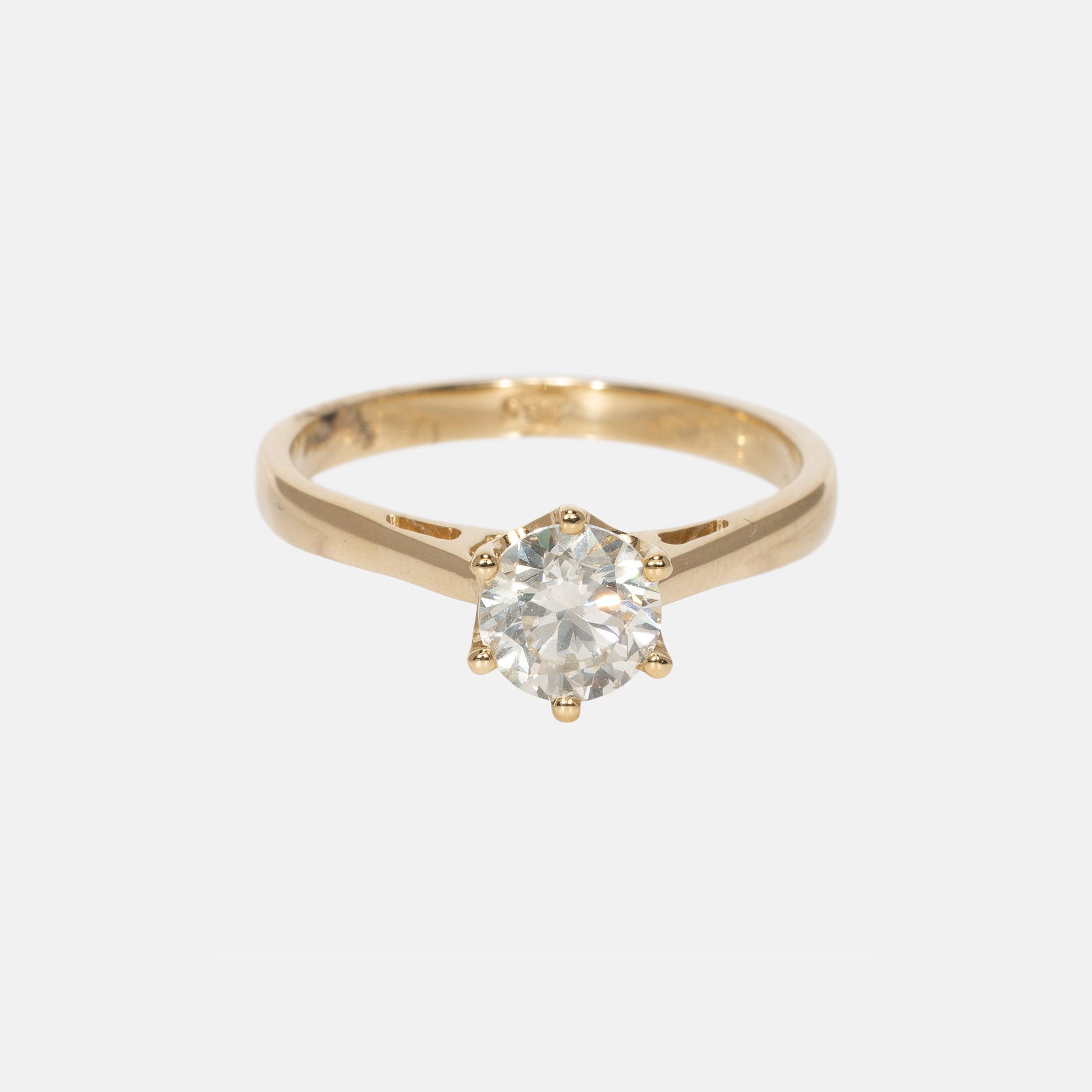 Round brilliant
As the most popular and well-known shape, round brilliants represent the vast majority of all diamonds available in the world. A true classic and the perfect balance of proportion and symmetry, the sparkling facets maximize brilliance and fire. The round brilliant is a timeless cut that stands the test of time. 

Details:
Facets: 57, brilliant-cut
Representing 75% of all diamonds sold, this diamond is the ultimate classic shape.
Princess
Though only introduced in the eighties, this cut with its strong edges and sparkling femininity is one of the most sought-after diamond shapes for engagement rings today.

Details:
Facets: 57, brilliant-cut
A true square diamond with sharp corners and brilliant faceting that enhances clarity and minimizes the visibility of natural flaws and inclusions. The chevron-shaped bottom facets give it unique scintillation and brightness.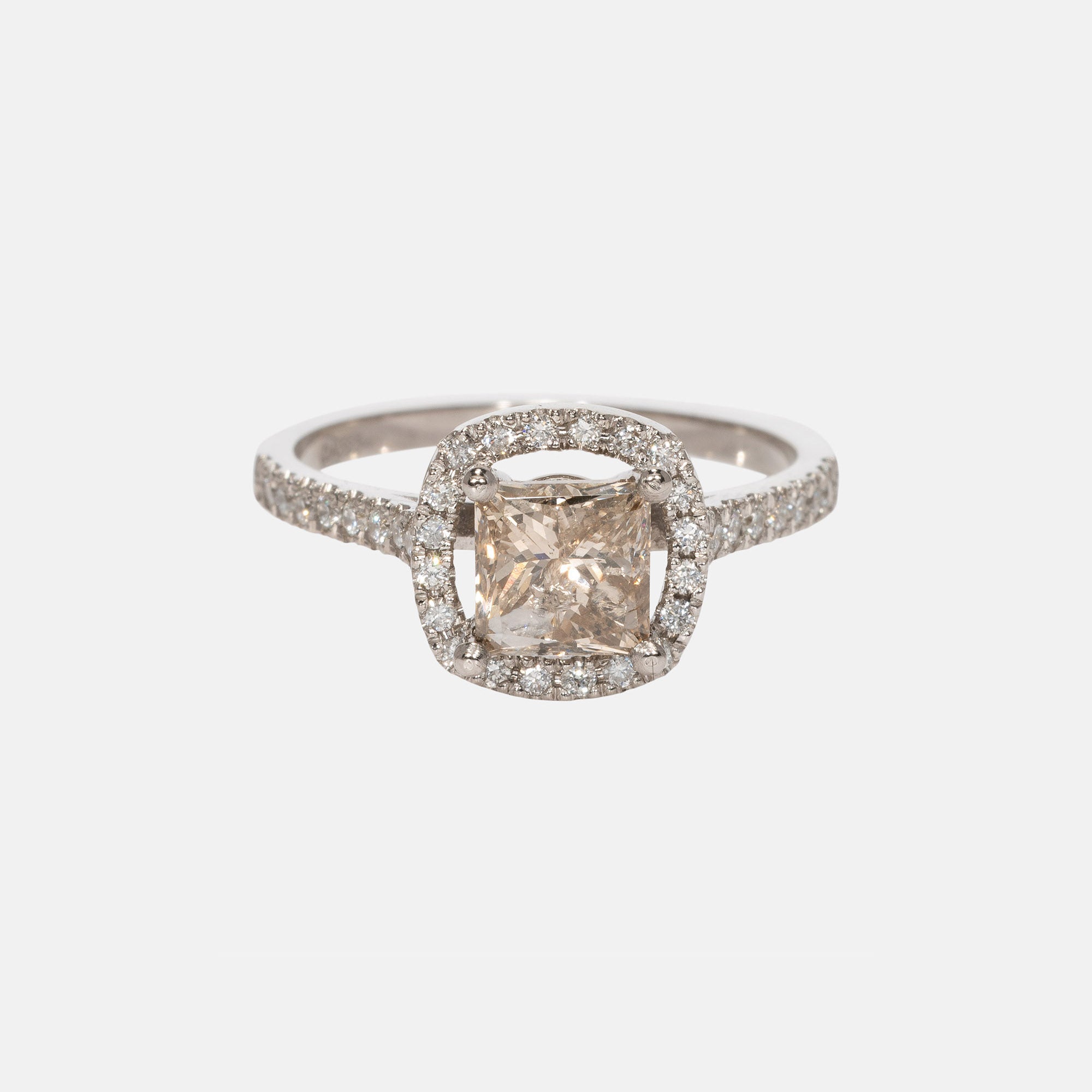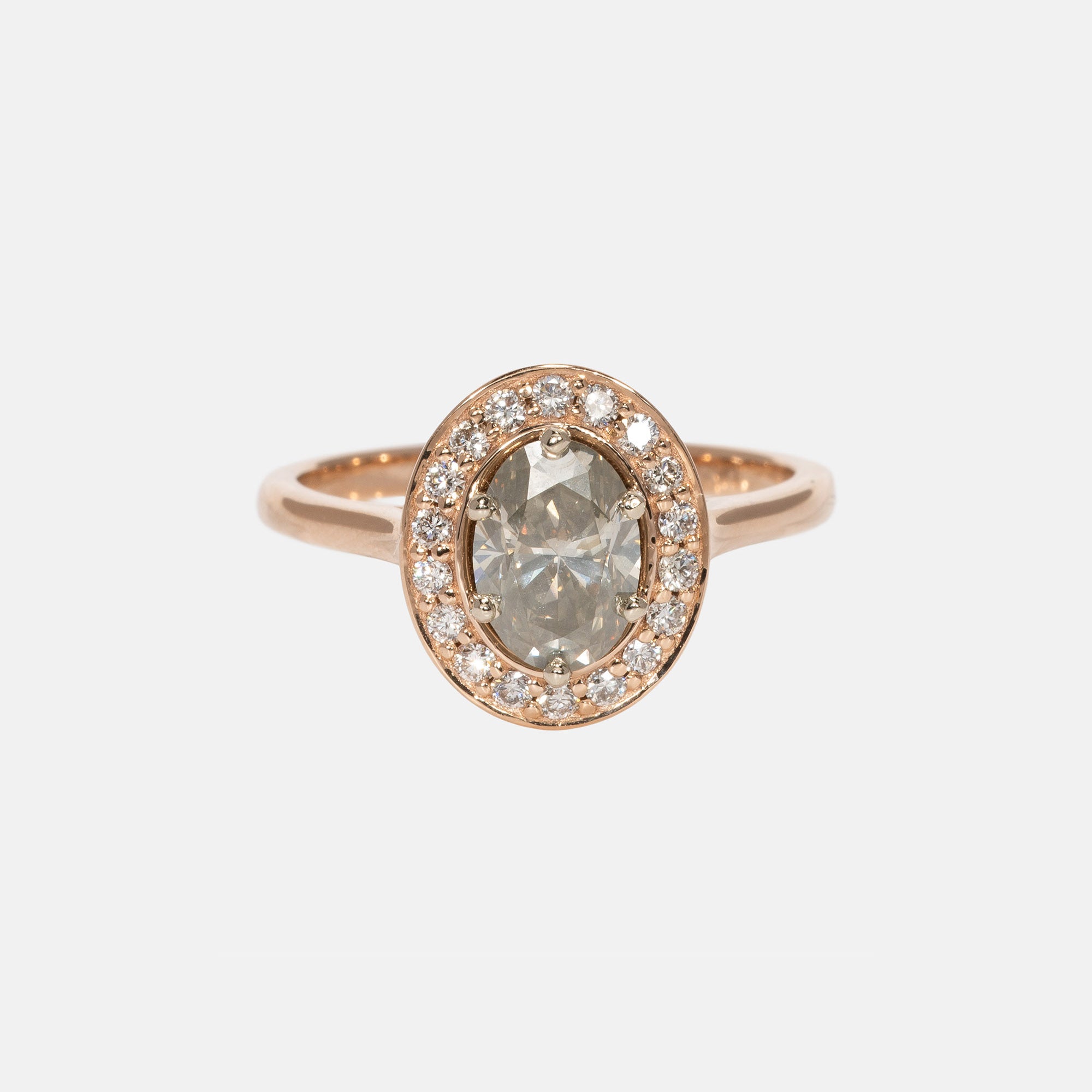 Oval
This elongated shape with perfect brilliance was created in 1950 and merges sleek symmetry with a soft silhouette. An oval-shaped diamond elongates the fingers, hides inclusions and looks large with its generous surface area.

Details:
Facets: 57, brilliant-cut
Carrying an equal amount of facets, the oval-cut diamond has the same brilliance as a round brilliant with an elongated form.
The oval maximized carat weight because of its surface area.
Emerald
This rectangular shape features step-cut facets running down the sides to draw attention towards the center of the stone. These long, symmetrical and narrow facets add depth and dimension while drawing in light and spotlighting clarity. With its unique 'hall of mirrors' effect, this shape looks modern and elegant.

Details:
Facets: 49, step cut
The emerald's step-cut creates its iconic and elegant 'hall of mirrors' effect. This unique cut and its proportions disperse light throughout. The step-cut facets can make the natural inclusions of the stone more visible. We recommend prioritizing clarity and opting for VS1 or higher grades when choosing an emerald shape diamond.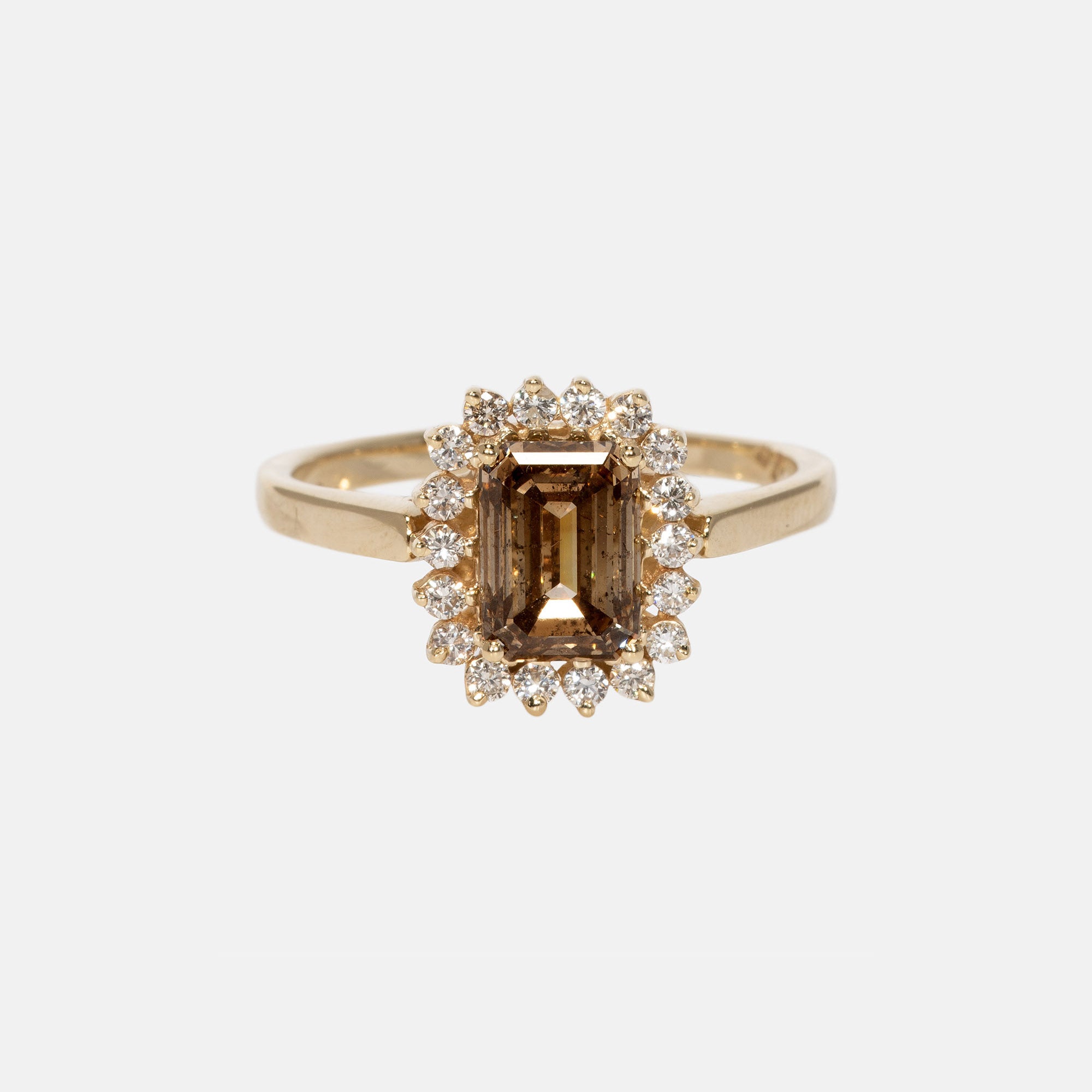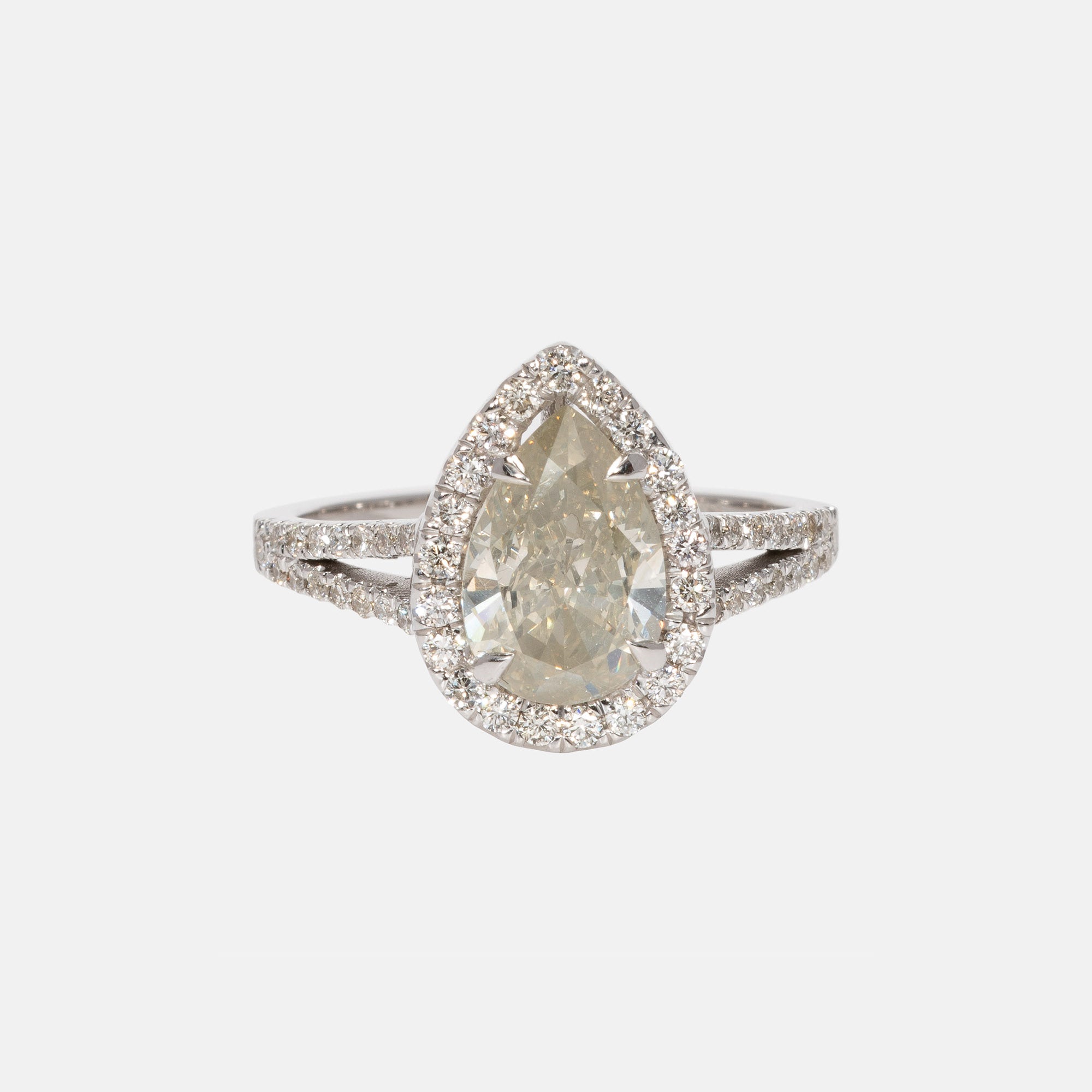 Pear
A teardrop silhouette leads to a single point, balancing brilliant facets with a pleasing proportion and depth, while elongating the fingers.
Baguette
Like emerald and Asscher-cut diamonds, this rectangular shape has step-cut facets that highlight the stone. This typical cut however has much fewer facets, making it appear more simple and modern. 

Details:
Facets: 14, step-cut
Straight edges and defined facets are distinguishing features of the baguette shape. The shape's step-cut creates an elegant 'hall of mirrors' effect.